Aggressive Cat Behavior is Solvable
Experienced and Licensed Doctor & Certified Cat Behaviorist (Studies at Harvard and Oxford University) and Pioneers of the "Cat Behaviorist" Specialty
Aggressive cat behavior is among the most challenging to owners. "I have a very very very angry cat," some clients tell us. "I have a mean cat that is trying to spite me" say others, or "a cat that gets mad for no reason." But whether you have a scratching cat or a biting cat, an "attack cat" or your cat attacks a baby, we can help. The first key is to determine what kind of aggression your cat is displaying. Almost all types of feline aggression are normal, and all can be modified non-aversively, with the right expertise. If your cat is attacking you or other humans, or you want to learn how to prevent misplaced aggression (the most common form of aggression), read on. (is your cat fighting other cats?)
Unlike other "cat behaviorist" or "cat counselor" services, our veterinary behavioral services are covered by most pet health insurance plans.
Solving Cat Aggression Issues Scientifically
To achieve behavior results that are lasting, it's necessary to work with an experienced and certified cat behaviorist (this is very different than a trainer), but most importantly, one with formal study on the wild felid and in animal psychology that can effectively apply the sciences of genetics, animal psychology, biology, physiology, learning and memory to effectively eliminate your cat's aggression issue.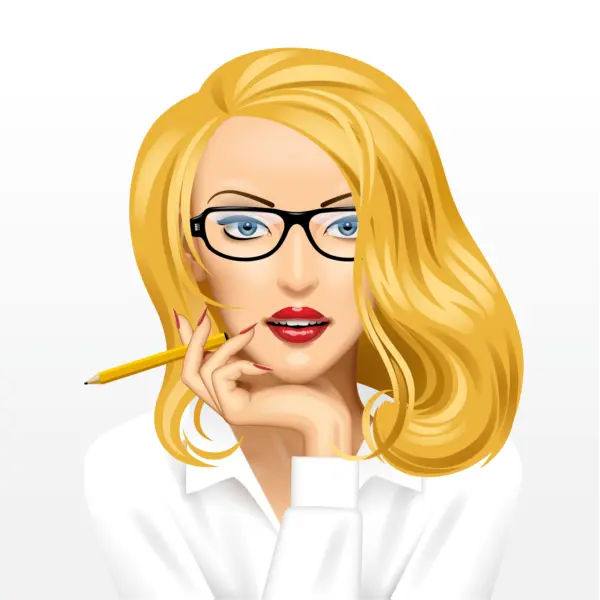 Mieshelle's Cat Behavior Science Book is Used as Text Book Curriculum to Certify Other Cat Behaviorists and Help Them Understand Aggressive Behavior in Cats.
Award-winning Cat Behaviorist and New York Times Acclaimed International Feline Behavior Science Author, Mieshelle Nagelschneider studied animal behavior at Oxford University, and The Royal School of Veterinary Studies, University of Edinburgh. Her Harvard studies have also enabled her to help cat owners understand their cat's behavior from a scientific point of view instead of an anthropomorphic one.
The Clinic Goes Beyond the Obvious Behavior Strategies and Facts During the Aggression Behavior Consultation Program. Mieshelle has lectured at the international level at education conventions for veterinarians, the Humane Society/SPCA on this very common, yet very complex, behavior issue.
Understanding Wild Felids and Cat Aggression: A Very Solvable Issue in the Domestic Cat
Read our clients' 350 Solved Feline Behavior Case Studies and Client Testimonials and see why the Clinic is a smart choice for solving an aggression behavior issue now. The first cats exclusively behavior practice in the United States, The Cat Behavior Clinic is also the home of The Nagelschneider Method™, based on wild felid instinctual behavior and a way of reintroducing cats who've gotten off on the wrong foot (or cats that will only tolerate each other), but this is just one part of a much more involved feline aggression behavior plan. The strategy was pioneered by Clinic Founder and Oxford-trained cat behaviorist, Mieshelle Nagelschneider. This breakthrough method of getting unfriendly cats to curl up next to one another again has been life changing for thousands of cats. Please visit our homepage and learn more about our cat behaviorist and her work with National Geographic published works and television documentaries on the 37 species of wildcats.
Learn How to Solve Feline Aggression in several of Mieshelle's books and National Geographic documentaries and published works.
Mieshelle Nagelschneider – The Cat Behavior Clinic for Parent Magazine Live Show Media Tour Canada for Arm & Hammer Litter discussing kitten aggression and how to prevent it from moving into adulthood.
To Solve a Cat's Aggression Issue You Must Learn:
How to prevent aggression through informed selection, socialization, and training of new kittens
Why punishment and reprimands don't work, could make aggression worse or cause new behavior issues, and will ruin the bond between yourself and your cat.
How to apply non-aversive and positive behavior modification methods to eliminate or manage aggressive behaviors
That addressing the reason for the aggression is more critical than addressing the aggressive behavior itself because aggression is the by-product response of an instigating factor (either external or internal) triggering the aggression.
Why clicker training generally is not effective for stimuli triggered aggression or types of aggression
How to rule out possible medical causes (which can mean working with your vet) — and cure the behavioral issue even after the medical cause has been treated
How to identify which form of aggression your cat is exhibiting: play, predatory, maternal, or petting-induced; or territorial, sexual, or pain-induced; or the little-understood but very common redirected aggression
How to stop reinforcing or even causing/triggering aggressive behavior in your cat
Why certain feline pheromone products are not effective (and how to use them effectively).
Read just some of our 350 solved case studies and client testimonials on solving feline aggression issues. Aggression is one of the most challenging behavior issues. You need experienced, professional help. Schedule a Feline Behavior Wellness Program Today.
What People Are Saying
"Lexi" & Michelle Kraft
Thank you so much. You're a miracle worker. Lexi is as happy as a kitten and has not had one accident. I did everything you told me to do and the problem was fixed! Our whole family cheered and you can just add that to your website of happy customers. Y our fee should triple for the happiness of understanding how Lexi 'works' and what makes her happy. Our family, including Le xi sighed a huge relief this week, thanks to you. Makes me think that there are a lot of kitties on Prozac and taken to the humane society for no reason... and she wasn't sick, we just didn't understand her. Thank you for everything.
Dr. Jordan Carlton Schaul, PhD
The reason people are so mesmerized by house cats is because they are truly miniature versions of lions, tigers, and leopards. As The Cat Whisper er, Mieshelle explains in an unprecedented and a most accessible way, the behavior of the house cat, with her unique insight into the often misunderstood companion animal that is as wild as we have become civilized.
Kelsey G.
We have seen (and smelled) a difference already! We (behavior plan removed) and it's AMAZING! (Behavior plan removed) like nothing I've ever used before! Mario has been pacing a LOT less! and I've seen him do his "twitchy tail" but then checked and there was no spray. He still cries at the windows but the (behavior plan removed) seems to be helping for sure! All in all, we've seen improvement and that's a miracle with all the change that's been going on in our home preparing for our move. We're continuing all the (behavior plan removed). Our little Ginger cat seems to have stopped going potty on the couch as well, she really likes the (behavior plan removed). Kelsey G.
Janice V.
Cleo is doing excellently and we haven't had one instance (litter box issues) for over a month now so we are quite happy. We will probably keep the (behavior plan removed) and this will be the new permanent. Cleo seems happy and I would like to thank you for the help. Regards, Janice
J. Tangedal
We (behavior plan removed) Greta (behavior plan removed). She would generally poop in the litter box within 1/2 hour, then we would (behavior plan removed). She became so used to it that she would start meowing when she was done pooping. 🙂 After about 3 weeks, we thought we would test her. She has passed with flying colors! She has not pooped on the carpet! Yay! 🙂 Thank you!
Holly G.
Snowflake has not pooped outside of the box since I (behavior plan removed) in the house. I feel like I have seen snowflake more on the main floor during the day over the last couple weeks. I have seen the two cats together on more than one occasion or in the same room which seldom happened before the (behavior plan removed). Thank you!
Atlas Z.
All is well here! So far, no accidents 🙂 I will give you a report of the log at the end of the week. Thank you!
K. Baker
My cat Guinevere has not urinated on the bed since our consultation on April 1st. We (behavior plan removed). The (behavior plan removed) is a big hit with all 3 cats. They can't seem to get enough of it and (behavior plan removed). They all seem to be satisfied with (behavior plan removed).
T. Brandon
Ever since the day of our first call, Dax has only used the cat box, so I guess it is 100% better now. We hadn't even changed anything yet. Maybe he just knew... 😉 Since Thursday, March 19, Dax has not urinated anywhere but the litter box! (Behavior plan removed) seems to have made all the difference! We (behavior plan removed) where Dax had repeatedly urinated. A few days ago, we also (behavior plan removed). T. Brandon
A. McKown
I am happy to share that there has been 100% reduction now in unwanted behaviour. I have (behavior plan removed) recommended by Mieshelle. I am not sure yet if he (behavior plan removed). We have also made a lot of progress with (behavior plan removed). Murray has decided he likes the play time a lot now 🙂 A. McKown