Schedule a Virtual Appointment by Calling the Clinic at 503-267-8888 or Schedule Online Through The Clinic Site. Virtual Appointments are Scheduled within 1 – 7 Days
Our experienced team is trained in animal behavior at Oxford University, Harvard University, and the University of Edinburgh Royal School of Veterinary Studies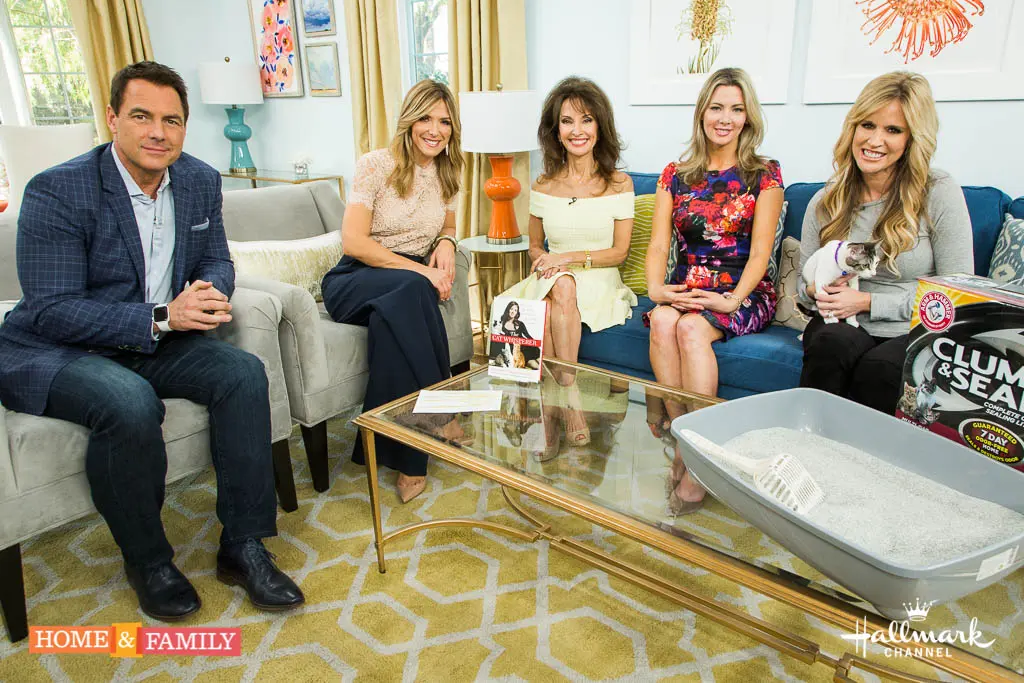 MIESHELLE'S BOOK IS TEXTBOOK CURRICULUM USED TO CERTIFY CAT EXPERTS YOU SEE TODAY.
25 Years in Practice, Our Certified Cat Behaviorist™ and Veterinarian Team Have Helped Thousands of Cat Owners Solve Their Cat's Aggression, Urination, Defecation, and Vocalization Behavior Issues in Over 30 Countries.
STEP ONE: Choose Your Feline Behavior Wellness Consultation Program
Important Update: we are scheduling Zoom and phone appointments with the doctor and cat behaviorist through September 30th. Through September 24th, receive the study participation reduced fee for urination or defecation appointments. Scheduled cat owners can also participate in Mieshelle's cat behavior show with Discovery Channel (her show is the most watched cat behavior show in the world with over 125 million viewers internationally).
The Importance of Gene-encoded Behavior: The Doctor and Behaviorist Team Apply the Sciences of Wild Felid Genetics, Psychology, Biology, and Feline Learning and Memory to Effectively Solve Your Cat's Behavior Issues Long Term.
Founder of the the first cats exclusively behaviorist practice in the United States and in over 30 countries, Mieshelle Nagelschneider studied animal behavior at Oxford University and the University of Edinburgh Royal School of Veterinary Studies, and her animal behavior experience at Harvard University (read more here) has enabled her to help cat owners understand the science behind their cat's behavior. The first "Cat Behaviorist" in the U.S., she is the award-winning international author of New York Times acclaimed feline behavior science book published in 4 languages by Random House Publishing. Watch Mieshelle on her two-time academy award-winning show on Discovery Channel as the new host on My Cat From Hell, Nat GeoWILD's Animals Doing Things With Howie Mandel, and as National Geographic cat behavior documentaries and published works long time cat behavior expert and researcher for the 37 species of wildcats (including your domestic house cat). As the new host for Discovery Channel's show, My Cat From Hell, is now the most watched cat behavior show in the world with over 1 billion viewers internationally.
Recipient of the "Gold Purr Award" and the "2020 Business Award for Exemplary Businesses and People in the Field of Animal Behavior".
$450.00
4 Hours of Session Time (3 or 4 appointments) During 8 Week Program Evaluation Period For: urine spray-marking, complex inappropriate urination/defecation, inter-cat or human aggressive issues including new cat integration, excessive vocalization or activity, compulsive pica, or overgrooming issues.
$325.00
Study Participation Reduced Fee Urination and Defecation Consults Include: 3 hours of session time/3 appointments during 4 week evaluation program period.