Cat Behavior Consultations
Our Veterinarian and Cat Behaviorist Scientifically Observe and Analyze Your Cat's Behavior from a Behavioral Cognitive, Ethological, and Feline Evolutionary Point of View.
The first "Cat Behaviorist" in the United States, Certified Cat Behaviorist Mieshelle Nagelschneider studied animal behavior at Oxford University and the Royal School of Veterinary Studies – University of Edinburgh. Her study and experience at Harvard University has also enabled her to help cat owners understand the science behind their cat's behavior.
We Have Cat Owners Purring in Over 30 Countries
Long time cat behavior expert for National Geographic and founder of the first cats exclusively behavior practice in the United States, Mieshelle has earned her reputation as a pillar in the cat behavior specialty. Performing several thousand in-home, video, or phone feline behavior consultations in over 30 countries since 1999, she is also an acclaimed New York Times feline science international author with the only scholarly-cited cat behavior book for cat owners published in 4 countries (Random House Publishing). She is the recipient of the 2013 Golden Purr Award in recognition of her feline behavior science book contribution to cat behavior. Please visit our clinic cat behaviorist home page to learn more and to schedule.
The Latest with Cat Behavior Expert Mieshelle and the Science of Cat Behavior on National Geographic and Discovery Channel
Mieshelle is the host for the TV show, My Cat From Hell, Discovery Channel China. She is an expert on the 37 species of tigers and wildcats for National Geographic where she writes, edits and regularly guest stars on their television wildcat and domestic cat documentaries and published works as, The Cat Whisperer™. Watch her on Animal's Doing Things with Howie Mandel as their Cat Behavior Expert (Nat Geo). Read more about her cat behavior work for LIFE Magazine, the Today Show, Hallmark Channel, and NBC.
International Cat Behavior Lecturer for Veterinarians, Shelter Workers, and Cat Owners
One of the three notable cat-only behaviorists and cat behavior science authors in the United States, Mieshelle is known for her creative and innovative solutions to feline behavior problems. She says that understanding your cat's evolutionary biology, gene-encoded behavior, and the many different internal and external factors that might be causing your cat's behavior, is key to changing its behavior. Our veterinarian also performs in-home consultations or vet-to-vet phone or video consultations.
Think You've Tried Everything to Solve Your Cat's Behavior Issue? We're Pretty Sure You Haven't.
Mieshelle is world-renowned for her global leadership in cat behavior education and crossing the conventional boundaries of the cat behavior specialty. She is also now the first and only cat behaviorist in China!
Random House Publishing (and four other international major publishers) covering over 80 countries commissioned Mieshelle (with co-writer Cameron Powell) to write a book on her science-based methods. The book is now published in 4 languages and available everywhere.
You can also read Mieshelle's scholary-cited cat behavior book that has been published in 4 languages covering 80 countries. Her book is required text book curriculum to certify cat behavior counselors you see today.
Veterinarian testimonial: "Over the course of many years, Mieshelle has developed and refined her unique ability to think like a cat. On numerous occasions have witnessed the life-changing benefits Mieshelle's techniques can bring to cats and their sometimes very frustrated owners." Dr. James R. Shultz DVM
When you think you've tried everything, learn how easily your cat's behavior can be solved — every time.
Mieshelle is a long time member of The Animal Behavior Society, Association of Animal Behavior Professionals, and Cat Behavior Counselors (certified), and is known as the leader in the cat behavior profession and for her lectures to veterinarians on how to solve the most difficult cat behavior consulting cases that have been deemed "unfixable".
Vital Components to Change a Cat's Behavior with Cat Behavior Consulting
Like it or not, working with a cat behaviorist that has formal study in animal behavior is a vital component in solving any cat behavior issue. Without a behavior plan that is carefully created drawing from current research on cat behavior to appropriately address all the critical components and factors of a presenting behavior, is like trying to conduct a symphony without sight or sound. Mieshelle can solve your cat's behavior issues with a behavior plan designed for your cat(s) that include the latest scientific research and advanced techniques and that have helped thousands of cats and their owners since 1999. With litter box elimination issues, urine-marking, excessive meowing, inter-cat social and aggression issues, expect to receive an involved behavior plan to change your cat's behavior long term.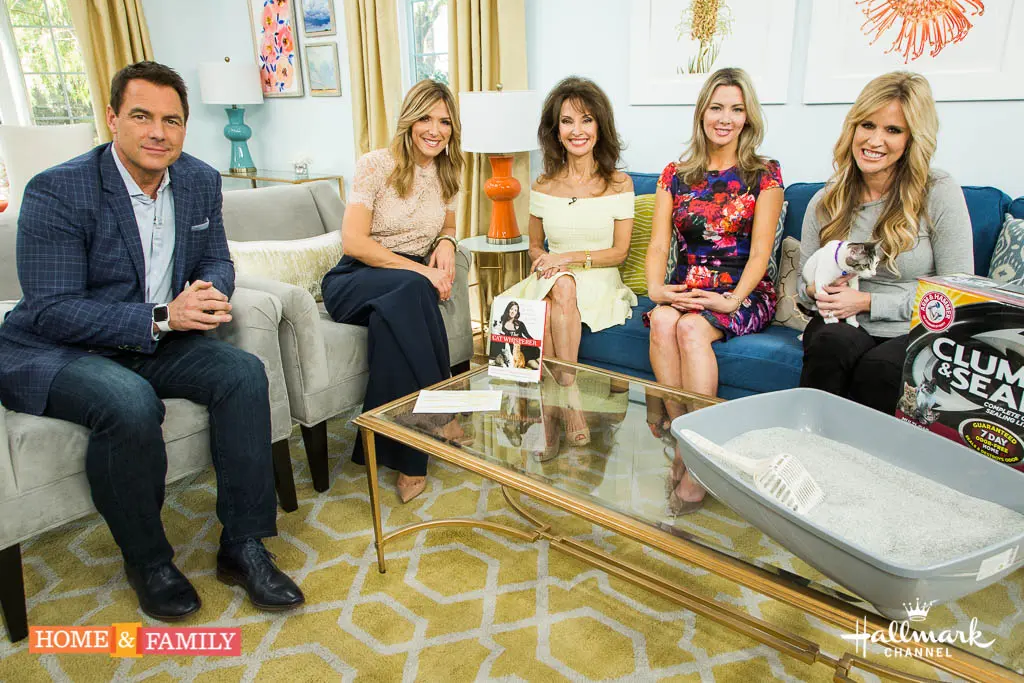 From Mieshelle "I have been studying cats for over three decades — thousands of cats, in thousands of different environments. I have helped more cats and more cat owners — nationwide, in-person or on the phone — with hundreds of client and vet testimonials since 1999″. View 350 solved Case Study Reviews and Testimonials. We also have veterinarian Dr. Jim Shultz who performs cat behavior consultations locally.
You DON'T Have to Give Up Your Cats — Not Even Bengals Thank you Mieshelle for helping us solve the behavior problem with our two Bengals! It was hard to believe it was so simple for what seemed like a complex issue, but you were right and we have had no issues since our consult. I can't believe I was thinking about re-homing. You offer a great service and I just hope more cat owners will learn of your service. You definitely figured out what even our vet couldn't (he is referring you now too by the way). Steve and Diane, Miami, Florida– 2002
"Mieshelle, I can't thank you enough for all the work that you did for us! I am so glad I called you. We all live in peace and harmony again because your methods work!! I will recommend you to everyone I know. Your service is invaluable."
Heather K., Portland, Oregon
"I can't believe how simple it was," pet owners tell me once we've corrected their cat's problem. "Everyone else was making it seem so complicated and hopeless."
Some things are complicated. But not everything needs to be. Here's another comment I hear very often: "Now I finally understand my cat's psychology." And because I make a point of educating my human clients, they are better able to handle future problems on their own or at least not unknowingly create a new one.
Who else wants a great relationship with their cat?
Guide to Feline Behavior Consulting
Feline Behavior Problems Treated in Our Two Consultation Cat Behavior Wellness Programs:
Cat marking and spraying behaviors
Cat scratching and clawing and other destructive behaviors
Cat aggression with owner, other cats, or people within the household.
Introducing new cats, animals, or new people to the household
Keeping cats off counters and other areas
Calming the over-stimulated cat
Clicker training to promote healthy behaviors and a predictable environment
And even more cat behavior problems!
With a detailed case history and behavior summary of each cat, the appropriate behavior modification and retraining techniques can be implemented into your cat's daily life. It's important to note that not only will the treatment plan include your cat with the misbehavior, but other pets and people directly involved in the environment. Many times, owners and other pets in the household could be contributing to, reinforcing, or triggering the undesired behavior. For the treatment plan to be most effective, it's important that we take the time to look at every aspect of your cat's life.
Finding out what is triggering your cat's misbehavior is the first goal. The problem will often subside merely after removing the trigger. However, it is also common for a habit to have formed and the negative behavior to continue even after the trigger is removed. If the cause for the misbehavior is not found, we will treat with behavior modification techniques and new, healthy habits to be developed through retraining.
Coaching Cat Owners for Cat Behavior Results That Last
By the time cat owners consult with Mieshelle, they have tried everything and are very discouraged. Often the relationship between owner and cat is tense and has deteriorated to the degree where the environment is not conducive to the cat's happiness. This alone is enough to cause the existing behavior problem to worsen, or yet another one to surface. That's why, the clinic offers either a 4 week or 8 week program after a consultation for continued support. Mieshelle is here for the cat owner to ensure they have the best results with the behavior plan. Cat behavior is not one-size-fits-all and components of a behavior plan may need adjustment along the way. We offer phone follow-ups if a cat owner needs help along the way. Also, without understanding the cat psyche, owners may be making choices that are creating a stressful environment which can lead to many of the most common feline behavior issues. This is why preventative maintenance is part of every behavior consultation she conducts.
Are you ready for a permanent cat behavior solution? Think you've tried everything?
We're pretty sure you haven't.
What People Are Saying
"Lexi" & Michelle Kraft
Thank you so much. You're a miracle worker. Lexi is as happy as a kitten and has not had one accident. I did everything you told me to do and the problem was fixed! Our whole family cheered and you can just add that to your website of happy customers. Y our fee should triple for the happiness of understanding how Lexi 'works' and what makes her happy. Our family, including Le xi sighed a huge relief this week, thanks to you. Makes me think that there are a lot of kitties on Prozac and taken to the humane society for no reason... and she wasn't sick, we just didn't understand her. Thank you for everything.
Dr. Jordan Carlton Schaul, PhD
The reason people are so mesmerized by house cats is because they are truly miniature versions of lions, tigers, and leopards. As The Cat Whisper er, Mieshelle explains in an unprecedented and a most accessible way, the behavior of the house cat, with her unique insight into the often misunderstood companion animal that is as wild as we have become civilized.
Kelsey G.
We have seen (and smelled) a difference already! We (behavior plan removed) and it's AMAZING! (Behavior plan removed) like nothing I've ever used before! Mario has been pacing a LOT less! and I've seen him do his "twitchy tail" but then checked and there was no spray. He still cries at the windows but the (behavior plan removed) seems to be helping for sure! All in all, we've seen improvement and that's a miracle with all the change that's been going on in our home preparing for our move. We're continuing all the (behavior plan removed). Our little Ginger cat seems to have stopped going potty on the couch as well, she really likes the (behavior plan removed). Kelsey G.
Janice V.
Cleo is doing excellently and we haven't had one instance (litter box issues) for over a month now so we are quite happy. We will probably keep the (behavior plan removed) and this will be the new permanent. Cleo seems happy and I would like to thank you for the help. Regards, Janice
J. Tangedal
We (behavior plan removed) Greta (behavior plan removed). She would generally poop in the litter box within 1/2 hour, then we would (behavior plan removed). She became so used to it that she would start meowing when she was done pooping. 🙂 After about 3 weeks, we thought we would test her. She has passed with flying colors! She has not pooped on the carpet! Yay! 🙂 Thank you!
Holly G.
Snowflake has not pooped outside of the box since I (behavior plan removed) in the house. I feel like I have seen snowflake more on the main floor during the day over the last couple weeks. I have seen the two cats together on more than one occasion or in the same room which seldom happened before the (behavior plan removed). Thank you!
Atlas Z.
All is well here! So far, no accidents 🙂 I will give you a report of the log at the end of the week. Thank you!
K. Baker
My cat Guinevere has not urinated on the bed since our consultation on April 1st. We (behavior plan removed). The (behavior plan removed) is a big hit with all 3 cats. They can't seem to get enough of it and (behavior plan removed). They all seem to be satisfied with (behavior plan removed).
T. Brandon
Ever since the day of our first call, Dax has only used the cat box, so I guess it is 100% better now. We hadn't even changed anything yet. Maybe he just knew... 😉 Since Thursday, March 19, Dax has not urinated anywhere but the litter box! (Behavior plan removed) seems to have made all the difference! We (behavior plan removed) where Dax had repeatedly urinated. A few days ago, we also (behavior plan removed). T. Brandon
A. McKown
I am happy to share that there has been 100% reduction now in unwanted behaviour. I have (behavior plan removed) recommended by Mieshelle. I am not sure yet if he (behavior plan removed). We have also made a lot of progress with (behavior plan removed). Murray has decided he likes the play time a lot now 🙂 A. McKown