About San Francisco Cat Behaviorist – Oxford-trained – Zoom
The Cat Behavior Clinic for San Francisco
The Clinic Specializes in the Treatment and Research of Cat Behavior Issues
Licensed and Certified, Harvard and Oxford-trained, Award-winning Cat Behaviorist and Veterinary Team 25 Years in Practice Solving Cat Behavior Issues
Recipient of the "Gold Purr Award" and the "2020 Business Award for Exemplary Businesses and People in the Field of Animal Behavior". Watch Mieshelle on the Today Show, Hallmark Channel, and NatGEO Wild. Read 350 Solved Feline Case Studies and Client Testimonials. We Have More Clients Purring Than Anyone in the San Francisco Bay Area.
Zoom Appointments for Cat Urination, Defecation, and Aggression Behavior Issues
2023 Zoom Appointment Update: We are scheduling our doctor and cat behaviorist team through October 31st.  Through October 4th receive the study participation reduced fee for urination or defecation appointments. Become a part of Mieshelle's 2-time Academy Award-winning cat behavior show production on Discovery Plus Channel (the most watched cat behavior show in the world with over 1 billion viewers).
Have cat dietary questions? Mieshelle is also the cat nutrition scientific research and development expert for the largest cat food company and manufacturer in the world. Proper diet is a cornerstone of a behaviorally thriving cat.
Unlike some "Cat Counselor" and "Cat Behaviorists", if scheduling with our veterinarian, we may be covered by your pet insurance health plan.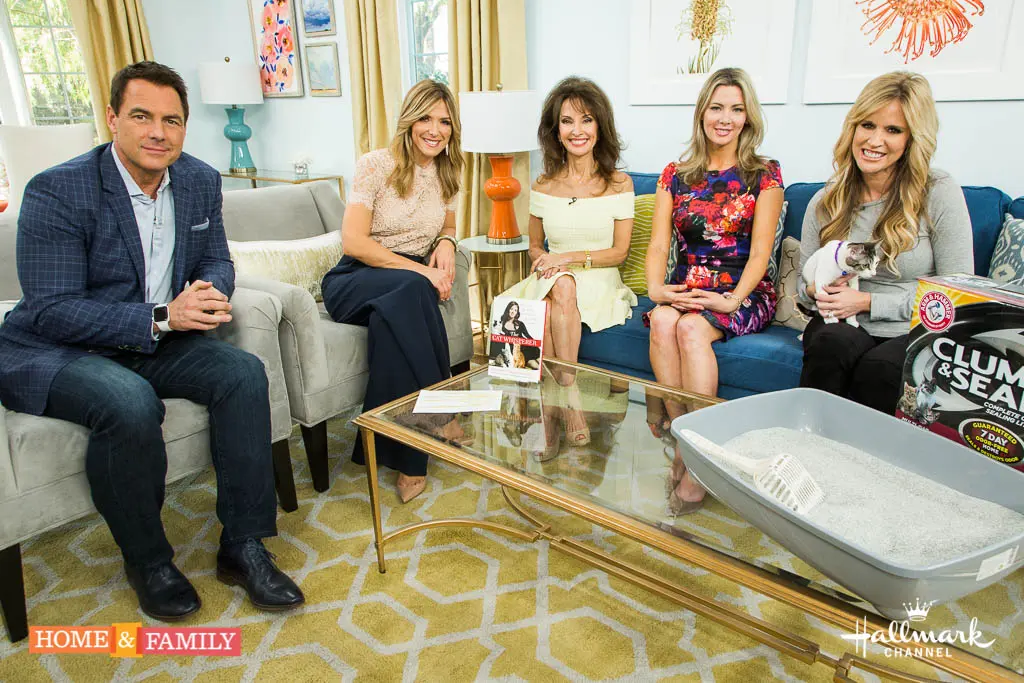 Mieshelle's Cat Science Book is Textbook Curriculum That Certifies Cat Counselors You See Today. Applying the sciences of genetics, animal psychology, feline learning and memory and evolutionary biology to effectively correct your cat's behavior long term.
Scheduling for San Francisco and Surrounding Areas
Founder of the clinic, Mieshelle studied Animal Behavior at Oxford University, Harvard University, and The University of Edinburgh – The Royal School of Veterinary Studies. Her studies have enabled her to help her clients think more scientifically about their cat's behavior.
Schedule an in-home, phone, or Zoom consultation with certified cat behaviorist, worldwide lecturer and award-winning New York Times acclaimed cat behavior science author (Random House Publishing), Mieshelle Nagelschneider. Help your cat with a simple behavior issue or one that has turned into something more complex. Our veterinarian conducts vet-to-vet consults remotely.
Photos: The Cat Behavior Clinic Zoom Video Cat Behavior Consultations. Mieshelle is the new host for the television show, My Cat From Hell, with over 1 billion viewers internationally.
Cat Behaviorist Mieshelle Nagelschneider is known for her global leadership in cat behavior education and crossing the conventional boundaries of the cat behaviorist specialty. Her scholarly-cited cat behavior science book is a main text book used to certify other cat behaviorists.
The Random House international author of the first scholarly-cited cat behavior book (published in 4 languages) for cats owners that is required text for numerous cat behavior certifying organizations.
For over two decades Mieshelle has been solving "unfixable" behavior issues by going beyond the obvious facts about cat behavior and offering intelligent and proven solutions to solve your cat's behavior issues. What issue are you having with your cat? Visit our "Common Issues Solved" Page.
What's New with Mieshelle and National Geographic? Animal's Doing Things with Howie Mandel and The Wild Side of Cats.
As a long time cat behavior expert on the 37 species of wildcats for National Geographic documentaries. published works and television shows, Mieshelle has also been featured in and seen on the Hallmark Channel, the New York Times, the Today Show, LIFE Magazine, the Boston Globe, New York Post, MTV, Martha Stewart Radio, NBC Dateline, Zoo Peeps (just to name a few). and the spokesperson for Arm & Hammer Cat Litter, Whiskas, and Comfort Zone. She has traveled the globe as a spokesperson and international cat expert for major cat brands and Humane Societies including Best Friends Animal Behavior Society. Mieshelle has improved the status of the cat in countries around the world traveling to the Philippines, Japan, Australia, Italy, England, Costa Rica and Toronto, Canada.
Think You've Tried Everything to Help Your Cat? We're Pretty Sure You Haven't
Please visit our home page to learn more about scheduling online and comprehensive behavior programs offered through the clinic. You can also call 503-267-8888 to schedule or ask any questions with our friendly and understanding staff. Your cat may qualify for a urination or defecation consultation at no-cost or a reduced rate for study participation.
Cat Behaviorist Article Resource: San Francisco cats that urine mark in moderncat.com/articles/how-stop-your-cat-urine-spray-marking/
World-renowned Oxford-trained Cat Behaviorist Mieshelle Nagelschneider, The Cat Whisperer™️
Schedule an Appointment