The Cat Whisperer
The New York Times interview with Mieshelle Nagelschneider The Cat Whisperer,

"

It's Cute, but This Cat Probably Wasn't Feeding Its Toy Kittens

". 

Oxford-trained Cat Behavior Scientist Mieshelle Nagelschneider is the original Cat Whisperer™.  She is the Acclaimed New York Times International Feline Behavior Science Author of the Book, The Cat Whisperer (with co-writer Cameron Powell).

Cat Whispering and Qualitative Behavior Analysis and Herding Cats



Read The Cat Whisperer interview on herding cats in her New York Post Interview.  First off, this is Mieshelle's trademarked term and she is the first to use the brand and trademarked term since 2008.  Cat Whisperer™ does not mean something magical or describe a special way of communicating with a cat.  Her knowledge base is scientific and the modalities she uses for changing a cat's behavior or "Cat Whispering" include applying the science of genetics, animal psychology, evolutionary biology, physiology, and learning and memory.  She studied Qualitative Behavior Analysis of animals through Oxford University (Dr Francoise Wemelsfelder) and this is the science behind how she "whispers" to a cat.  What's even more important to know is this kind of animal behavior observation can not only help understand cat behavior, but more importantly, assess a cat's welfare in homes, shelters, zoos and sanctuaries.

Founder of the clinic, acclaimed New York Times international cat behavior science author published in 4 languages, Mieshelle Nagelschneider was the recipient of the Golden Purr Award for her contribution to the science of cat behavior.  Read over 350 Solved Case Study Reviews.
What's New with Mieshelle on National Geographic?
She is the cat behavior expert for several National Geographic documentaries and published works on the 37 species of wildcats including the domestic house cat. Learn more about her formal study in animal behavior at Oxford University, The University of Edinburgh – The Royal School of Veterinary Studies, and her experience at Harvard University that has enabled her to help cat owners think more scientifically about their cat's behavior.  She has helped thousands of cat owners in the United States and in over 30 countries since 1999.
The Original "Cat Whisperer" Coining the Term
In addition to having the first cat-only behavior practice in the United States, Mieshelle was the first "Cat Whisperer" (also her trademarked term) and "Cat Behaviorist" coining both terms and paving the way for the cat behavior specialty. You can read The Cat Whisperer's scientific explanation for New Republic, "Why Do Cats Run the Internet?  A Scientific Explanation".  She is the founder and director of The Cat Behavior Clinic and has helped thousands of cat owners since 1999 solve their cat's behavior issue.  Her formal university study in animal behavior has enabled her to solve some of the most "perplexing" cat behavior issues and help cat owners think more scientifically about their cat.  Along with her book, she also created the first cats exclusively behavior product website, Cat Whisperer Products, for cat owners focusing on solving behavior issues.

Veterinarian testimonial for Mieshelle: "Over the course of many years, Mieshelle has developed and refined her unique ability to think like a cat.  On numerous occasions I have witnessed the life-changing benefits Mieshelle's techniques can bring to cats and their sometimes very frustrated owners." Dr. James R. Shultz DVM

In addition to solving your cat's behavior issue, she will show you how feline evolutionary biology, internal factors and external factors play a role in your cat's behavior Issue.
Around the World with The Cat Whisperer as Author, Brand Spokesperson, Cat Advocate and Welfarist

Mieshelle is considered the pioneer of the cat behavior specialty and is the world's most renowned and sought-after cat behaviorist and cat behavior authors. Random House Publishing published the scholarly cited, most complete and up-to-date cat behavior book ever featured in The New York Times, The Cat Whisperer, (available on Amazon now) and just recently finished filming Howie Mandel's Animals Doing Things for National Geographic, Animal Planet's Must Love Cats guest starring as "The Cat Whisperer", NBC Dateline's "The Secret Lives of Cats and Dogs", The Today Show, National Geographic one-hour documentary "The Wild Side of Cats" and guest starred as The Cat Whisperer on MTV, and is the spokesperson for Arm & Hammer Litter as The Cat Whisperer and Cat Behavior Expert and the Cat Behavior Expert for Comfort Zone.  She has traveled the globe from the Philippines to Australia as a spokesperson and cat expert for the major cat brands.
National Geographic Editor Reviews
"The reason people are so mesmerized by house cats is because they are truly miniature versions of lions, tigers, and leopards. In her book The Cat Whisperer, Mieshelle Nagelschneider explains the behavior of the house cat in an unprecedented and most accessible way, offering unique insight into the often misunderstood companion animal that is as wild as we have become civilized."—Jordan Carlton Schaul, Ph.D., contributing editor, National Geographic, and curator, Orange County Zoo
Cat Whisperer Resource List of Cat Documentaries, Published Works and International Media Tours

Latest for National Geographic: With the help of veterinarian Dr. Gary Weitzman and cat behaviorist Mieshelle Nagelschneider, kids will learn how to understand their cat's behavior.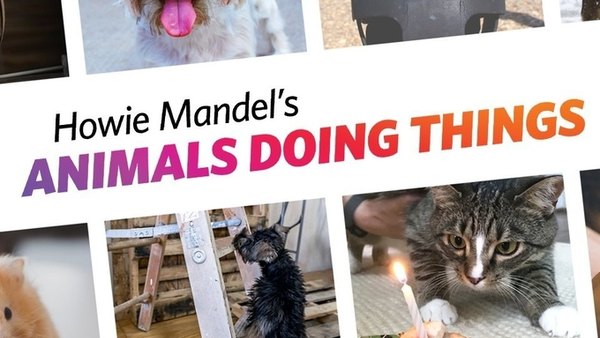 Cat Behavior Veterinarian International Lecturer
In addition to being the spokesperson for Arm & Hammer Cat Litter and was the Cat Behaviorist Expert Panel for Comfort Zone Pheromone products in 2018, Mieshelle frequently lectures at veterinary conventions and around the world at animal welfare events as the keynote speaker and expert cat behaviorist.  Her most recent lecture was for the International Behavior Education Convention for the Humane Society/SPCA in Toronto, Canada and as the International Cat Behavior Expert for Whiskas in Australia.
In four decades of living with cats, training them, studying them, treating them as a veterinary assistant, listening to them (even more valuable than "whispering" to them) and of course consulting on their unwanted behaviors for over 2 decades, she has helped thousands of cats and their owners around the world, live happier and healthier lives.
Cat Welfarist for Best Friend Animal Society, The Paw Project and the Today Show with Hoda

When Best Friends Animal Society needed a cat behaviorist to be the voice for shelter felines needing homes, they enlisted Mieshelle's help.  She continues to tour the globe educating cat owners on cat behavior and welfare and elevating the status of the cat from Australia to the Philippines.  She is sought out, hired, and referred by veterinarians around the U.S., cat shelters, and wild-cat sanctuaries. She studied animal psychology at Oxford which included study research, reviewing study research reviews, writing and creating studies, and also writing about how to conduct a study. When Hammacher Schlemmer needed a cat expert to test and review over a half-dozen advanced litter-box technologies and also perching and resting areas for cats, they came to Mieshelle.  As an anti-declaw advocate, she has spoke for Dr. Jenny Conrad and The Paw Project movie release on the Today Show and other events and helped save cat's lives speaking at the NKLA events in L.A. as The Cat Whisperer.
Team Cat Whisperer in Costa Rica Wildcat Census Study
With Team Cat Whisperer, she has studied the foraging habits of 6 species of wildcats with a team of 20 biologists in a private cloud forest reserve in Costa Rica.  The 3 week observations of these 6 wildcat species that are native there will become a part of her second upcoming book sequel to, The Cat Whisperer.
She has worked with thousands of cat owners and many vets, and of those clients who follow her recommendations, including her proprietary C.A.T. Plan™, has helps save thousands of cats' lives each year since 1999.

Mieshelle's science-based Cat Whisperer book published in 4 languages has been sought out by and expertise featured on Nat Geo Wild, The Today Show, Animal Planet, Hallmark Channel's Home & Family Show, Reader's Digest, Parent Magazine, Whiskas live forum, Martha Stewart Radio,  The New York Times, Yahoo, LIFE, New York Post, NBS Dateline, Boston Globe, Arm & Hammer litter, Comfort Zone, Lifehacker, Catster, MTV, The Dodo, Modern Cat Magazine, Pawnation, Animal Aid, Cat Fancy Magazine, USA Today, Fox, This Wild Life, Pet 360.com, Animal Rescue Site, Free Kibble Kat, The Divine Cat, Real Simple Magazine, Salon.com, Petside, New Republic,  Best Friends Animal Society, NKLA, Stray Cat Alliance, The Daily Cat, The Washingtonian, The Toronto Star, The Sunrise Show, The Circle, and many others. See our Media Room for the latest.
Mieshelle is a popular resource for many cat-only veterinary practices nationwide, over 40 wild cat sanctuaries, and countless animal shelters needing expert advice on feline behavior.  
Mieshelle is founder and director of The Cat Behavior Clinic and has spent 25 years working professionally with cats of all kinds — from domestic cats to large exotics of the tiger family.  Her book is commonly required curriculum for cat behavior certifying organizations.

Oh, and Nagelschneider is her real name — it's German for "nail clipper," and we're not making that up.  She's also known for her uncanny ability to trim cats' nails without needing to restrain them.