Cat Behavior Appointment Process
Experience the Joy of a Behaviorally Healthy Cat
The clinic conducts Zoom video, phone, and in-home behavior appointments. Pioneers of the "Cat Behaviorist" specialty in practice for 25 years, our experienced and licensed veterinarian and cat behaviorist team have reviewed cat behavior cases for thousands of cat owners in over 30 countries in the past two decades. Our veterinarians conduct in-home appointments in specific states (please call to inquire). We have more cat owners purring than anyone – view 350 testimonials.
Unlike some "Cat Counselor" and "Cat Behaviorists", our veterinary behavior services are covered by most pet insurance health plans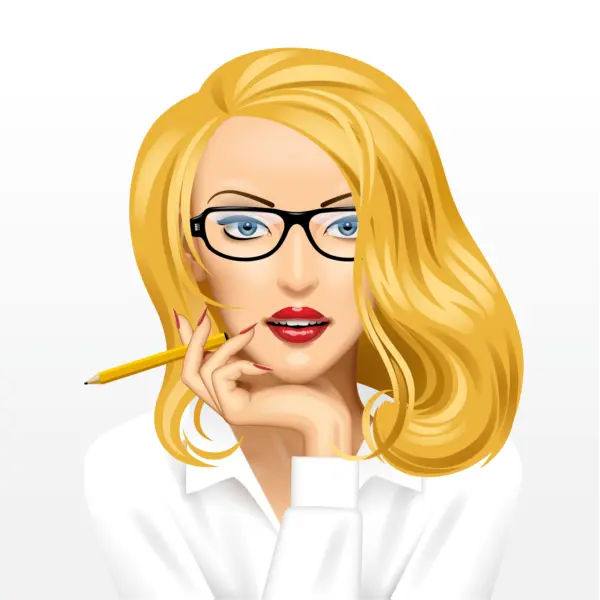 The First "Cat Behaviorist" in the United States, Mieshelle's Cat Behavior Science Book is Textbook Certifying Curriculum for Certified Cat Behaviorists and Cat Counselors You See Today.
Step 1: Raise Your Hand (or Paw)
If you're ready to schedule your Zoom appointment with our cat behaviorist, Mieshelle Nagelschneider, click the Schedule a Consultation button here: Schedule a Consult. Our veterinarians conduct consultations locally or vet-to-vet remotely.
Or, by calling the clinic at 1-503-267-8888. We guarantee a reservation within 2 – 4 business days if we choose your appointment time. If you request a specific appointment time, we guarantee an appointment within 10 days. Appointment times are scheduled 7 days a week from 9:00 a.m. to 6:00 p.m. Pacific time/12:00 to 9:00 p.m. Eastern. Payment is due at time of scheduling and this can be processed online or by calling the clinic.
Step 2: Complete the Feline Behavior Questionnaire
You will need to complete the Feline History Questionnaire online and submit it to us at least 48 hours prior to your scheduled appointment time. Videos and still photography can be a vital component in evaluating your cat's behavior issue(s). Once you schedule your appointment, you will receive information in your behavior packet email about what kind of video or photos we may need and where to send them
Once you have access to the feline behavior questionnaire, that's where the fun starts — you get to talk about your kitties, non-stop, to someone extremely interested in hearing: Mieshelle Nagelschneider and our veterinarian.
Step 3: Cat Behavior Solution Program
You will be contacted by the clinic at your scheduled appointment time and we will ask you even more questions and then give you a specific, customized feline cognition behavior program for solving your cat's behavior issue(s) during your appointment. Plans are based on the uniqueness of your cat and its environment, but also the science of feline learning and memory and their evolutionary social and biological instincts. This is a crucial aspect in changing the behavior of your cat. Please be sure to take good behavior plan notes during the appointment.
If your cat is not having a behavior issue at the time of the consultation and you are seeking advice to prevent behavior issues from occurring in the future or have other behavior related questions, Mieshelle will answer those questions during your consultation. See our 350 testimonial Rave Reviews about thousands of cats we've helped over the years.
Step 4: Experience the Joy of a Behaviorally Healthy Cat:
We have the success rate we do because cat owners commit to following the easy-to-follow behavior plan steps we set out for them. Just as important, you are our eyes and ears sending in weekly email update reports, as you tell us how your cat is responding.
Our efficacy guarantee to you: If after reviewing your completed behavior history questionnaire we determine a consultation program with the clinic would not be helpful or suitable for your cat, we will not hold the consultation and return the consultation fee. In some cases, we may offer a free one-hour consultation.
What People Are Saying
"Lexi" & Michelle Kraft
Thank you so much. You're a miracle worker. Lexi is as happy as a kitten and has not had one accident. I did everything you told me to do and the problem was fixed! Our whole family cheered and you can just add that to your website of happy customers. Y our fee should triple for the happiness of understanding how Lexi 'works' and what makes her happy. Our family, including Le xi sighed a huge relief this week, thanks to you. Makes me think that there are a lot of kitties on Prozac and taken to the humane society for no reason... and she wasn't sick, we just didn't understand her. Thank you for everything.
Dr. Jordan Carlton Schaul, PhD
The reason people are so mesmerized by house cats is because they are truly miniature versions of lions, tigers, and leopards. As The Cat Whisper er, Mieshelle explains in an unprecedented and a most accessible way, the behavior of the house cat, with her unique insight into the often misunderstood companion animal that is as wild as we have become civilized.
Kelsey G.
We have seen (and smelled) a difference already! We (behavior plan removed) and it's AMAZING! (Behavior plan removed) like nothing I've ever used before! Mario has been pacing a LOT less! and I've seen him do his "twitchy tail" but then checked and there was no spray. He still cries at the windows but the (behavior plan removed) seems to be helping for sure! All in all, we've seen improvement and that's a miracle with all the change that's been going on in our home preparing for our move. We're continuing all the (behavior plan removed). Our little Ginger cat seems to have stopped going potty on the couch as well, she really likes the (behavior plan removed). Kelsey G.
Janice V.
Cleo is doing excellently and we haven't had one instance (litter box issues) for over a month now so we are quite happy. We will probably keep the (behavior plan removed) and this will be the new permanent. Cleo seems happy and I would like to thank you for the help. Regards, Janice
J. Tangedal
We (behavior plan removed) Greta (behavior plan removed). She would generally poop in the litter box within 1/2 hour, then we would (behavior plan removed). She became so used to it that she would start meowing when she was done pooping. 🙂 After about 3 weeks, we thought we would test her. She has passed with flying colors! She has not pooped on the carpet! Yay! 🙂 Thank you!
Holly G.
Snowflake has not pooped outside of the box since I (behavior plan removed) in the house. I feel like I have seen snowflake more on the main floor during the day over the last couple weeks. I have seen the two cats together on more than one occasion or in the same room which seldom happened before the (behavior plan removed). Thank you!
Atlas Z.
All is well here! So far, no accidents 🙂 I will give you a report of the log at the end of the week. Thank you!
K. Baker
My cat Guinevere has not urinated on the bed since our consultation on April 1st. We (behavior plan removed). The (behavior plan removed) is a big hit with all 3 cats. They can't seem to get enough of it and (behavior plan removed). They all seem to be satisfied with (behavior plan removed).
T. Brandon
Ever since the day of our first call, Dax has only used the cat box, so I guess it is 100% better now. We hadn't even changed anything yet. Maybe he just knew... 😉 Since Thursday, March 19, Dax has not urinated anywhere but the litter box! (Behavior plan removed) seems to have made all the difference! We (behavior plan removed) where Dax had repeatedly urinated. A few days ago, we also (behavior plan removed). T. Brandon
A. McKown
I am happy to share that there has been 100% reduction now in unwanted behaviour. I have (behavior plan removed) recommended by Mieshelle. I am not sure yet if he (behavior plan removed). We have also made a lot of progress with (behavior plan removed). Murray has decided he likes the play time a lot now 🙂 A. McKown